The dream starts from the choice of the dress
What is the first thought of a bride when she starts the organization of her wedding? To find the the dress of her dreams. HER bridal dress,…..
THE GARDA LAKE: THE IDEAL SETTING FOR WEDDINGS
Linda and Stefano on their Yes Day between Verona and the magic view of Garda Lake. In the evocative Basilica of San Fermo Maggiore in…..
MODERNITY vs TRADITION: from Australia to Valeggio sul Mincio
Clare and Andrea, she's from Australia, the groom from Italy. Their love was born in Brisbane but their major desire was to organize the wedding…..
FROM FRANCE WITH LOVE: VIDEO
F&C's love story began in France, where they were born and where they lived, until they moved to Hong Kong for work. At this point…..
WEDDING IN MASSERIA CUTURI
The magic atmosphere of a wedding in Puglia The collaboration with my colleague from Lecce Iaia Giangrande gave me the privilege of getting to know,…..
GIOVANNI E MICAELA: VIDEO
Il sogno di Giovanni e Micaela è iniziato in centro a Verona, nella bellissima Chiesa romanico-rinascimentale di Santa Maria in Organo, a pochi passi dal teatro…..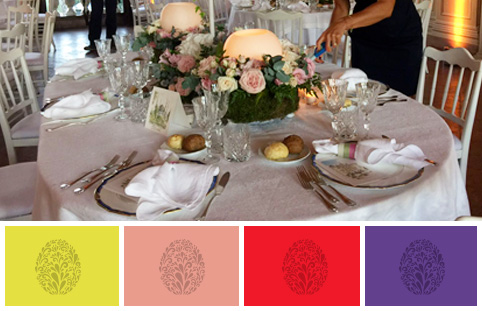 Palette colori Wedding: novità
Desideri essere al passo con le ultime tendenze colori wedding senza però tradire la tua personalità? Hai ancora dubbi su quale sia il colore perfetto…..
Abiti da sposa: tendenze 2018
La gonna si apre dolcemente lungo i fianchi lasciando dietro di sé la morbida organza dello strascico. Il corpetto finemente decorato stringe il petto, le…..
I fiori: 5 consigli utili per il wedding
Scegliere i fiori perfetti per il giorno del matrimonio è importante. Per questo sarò lieta di fornirti alcuni consigli per scegliere i fiori giusti per…..
This site uses cookies to provide you with the best user experience, by clicking on the "Accept" button or by browsing other pages of the site, you consent to the use of cookies, read our Cookie Policy